Arizona Lights in the Night Drive-thru Event
A Memorable Holiday Light Show
Experience this years Holiday like never before!
Grab your family and your
friends and bring the Holiday
spirit to life with this holiday light show.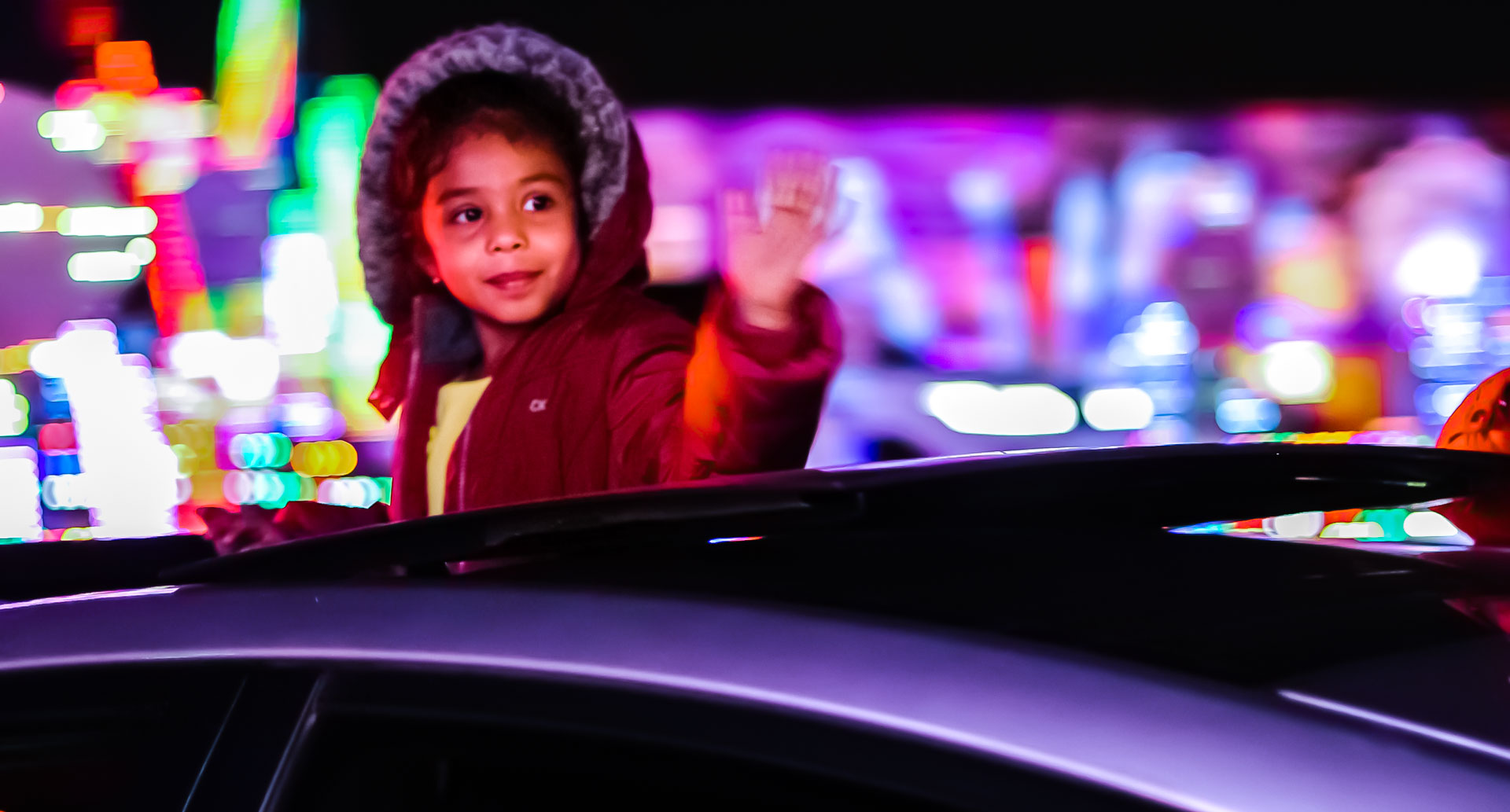 Embark on a journey through:
Endless Lights
Perfectly lit with life-sized:
Candy Canes
Snowmen
Christmas Trees Galore
Watch your child's eyes light up as they receive their bear at the interactive holiday workshop.
Limited
Holiday Bear
$20 in advance
$30 at the door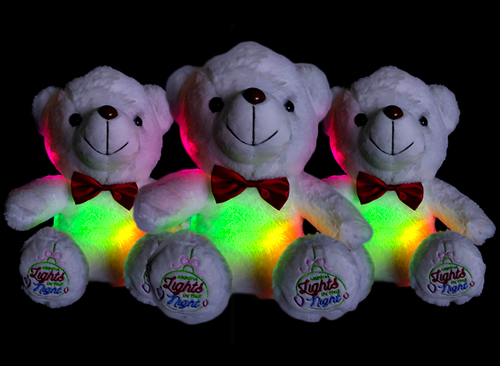 Fill your car with family & friends.
Enjoy the festivities and this will surely become your new favorite holiday light show. You'll want to capture the moment on your phone too
The attraction runs Nov 23 2023 through Dec 31 2023 Keep the holiday spirit alive through the New Year.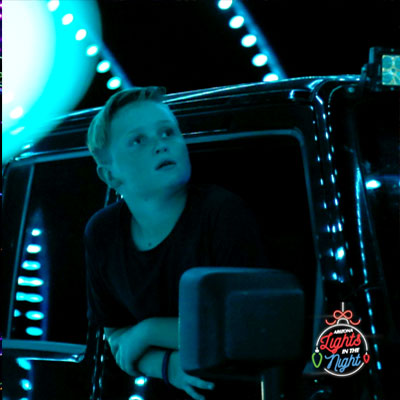 Fri: 6pm – 9pm
Sat: 6pm – 9pm
Sun: 6pm – 8pm
Annual Arizona Lights in the Night
A show so nice you'll want to see it twice!
Sponsorship Opportunities
Arizona Lights in the Night is working hard to bring you the best family entertainment holiday drive-thru light show experience in Arizona.

If you feel your company or organization would be a good fit for our audience, we would love to discuss sponsorship opportunities.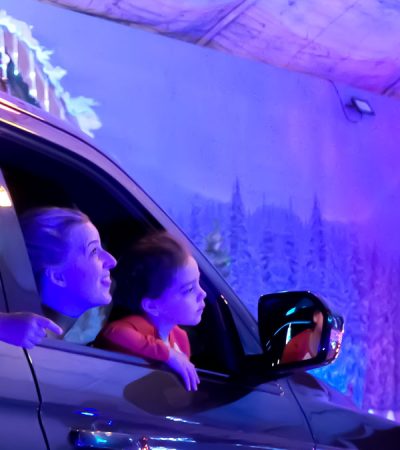 Arizona Lights in the Night begins NOVEMBER '2023
Because giving is better than receiving, each year, we take pride in giving back to the community! A portion of all proceeds from Arizona Lights In The Night will go to local children's charities. To join the cause, guests can also make a donation online when purchasing tickets to Arizona Lights in The Night, or drop off a donation (cash or check) at the end of the experience.
Thank you for helping us make the holidays brighter for local children's charities.​
HOW IS THE TICKET REDEEMED?
Once purchased, your ticket with a QR code will appear in your email. We will scan it when you arrive!
IS THERE A HEIGHT LIMIT ON VEHICLES?
Yes, your vehicle must be no taller than 12 feet. No trailers allowed. Have to keep our holiday friends safe!
WHAT TYPES OF VEHICLES ARE ALLOWED?
Normal passenger cars, trucks, mini buses, limos and vans.
CAN I PURCHASE TICKETS AT THE SITE?
Tickets can be purchased during low traffic times. Please note that we can only accommodate pre-purchased tickets during busy times. Last minute tickets cost more.
WHAT IS A REGULAR VEHICLE VS A COMMERCIAL VEHICLE?
IS ONSITE PARKING AVAILABLE?
Please car swap at Mesa Riverview
Don't miss any special nights or surprises.
1901 N. Alma School Road
Mesa, Arizona 85201
Early Bird Special Discounted Show Tickets On Sale! Contact us today for company discounted tickets and or company sponsorship!